Other Ways To Give | IGNITE POTENTIAL
Explore Our Giving Options Gifts Of Cash
Financial donations in the form of cash provide direct and immediate support. The most convenient form of giving, cash gifts may be made in the form of currency, checks or credit card. Check to see if your employer will Match your gift to double your impact! SPONSORSHIP
Get your company involved with our organization by sponsoring activities at our special events. We have a variety of events and activities to meet everyone's interests. FOUNDATION & CORPORATE GIVING
Philanthropy starts with you. Big Brothers Big Sisters is grateful for financial support from foundations and corporations.

FRIENDS ASKING FRIENDS
Start a simple webpage to solicit and track donations from friends and family. It's fun and easy! Make a Birthday Fundraiser through Facebook and ask friends to donate to BBBS as your birthday gift!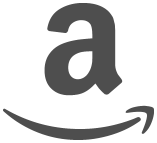 Amazon Smile

IN-KIND DONATIONS
In-kind gifts afford the opportunity to donate valuable items, property, or professional services.

MEMORIAL/TRIBUTE GIFTS
It is possible to give memorial and tribute gifts to BBBS on an annual basis. Also, a named endowment fund can be established to provide permanent recognition while allowing the organization to ensure the funding of future matches of Littles and Bigs.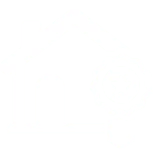 REAL ESTATE
Donate gifts of houses, residential or commercial rental property, office buildings and undeveloped land. You can also make a gift of a personal residence, reserving the right to live in the house. Holiday Gift Drive
Each Fall, Big Brothers Big Sisters hosts a holiday gift drive to collect toys, games, crafts, and gift cards for our Littles in the program. If interested in setting up a holiday gift drive to collect toys or gift cards, contact our office to arrange no later than Nov. 15.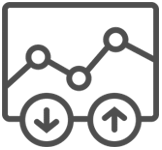 STOCKS & SECURITIES
Helping children in your community has never been easier or more beneficial. Now you can donate your appreciated securities including stock, bonds, and mutual funds to support Big Brothers Big Sisters programs in your area.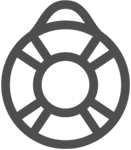 LIFE INSURANCE
You may designate BBBS as the sole beneficiary of an existing or new life insurance policy, and potentially gain significant estate tax savings. Or you can irrevocably assign an existing to BBBS, qualifying for an immediate deduction for income tax purposes.

PLANNED GIVING
Start putting your trust in us—literally. Making us a part of your trust, bequest or endowment can start many years of giving.
---
Contact our local office to learn more about donating in one or more of the ways listed below.
Call us at 815-385-3855 or
Click Here to eMail Us