MAKE AN IMPACT AT THE END OF THE DAY
Big Brothers Big Sisters partners with elementary and middle schools across McHenry County to provide after school mentoring programs for youth. In this program, the "Bigs" are high school students volunteering their time to mentor a child ages 6-13. Each school's program is held in a group, supervised setting 1x per week for the entire school year. Program is always held on the same day once a week for 1 hour after the HS Student's day is complete.
WHAT'S A BIG AND LITTLE TO DO?
Although it takes place at schools, the After School Mentoring program does not take place in the classroom. Bigs and Littles work on the Little's homework, play games, make arts and crafts, or run around on the playground. Every week for 1 hour, the Big and Little have a chance to spend quality time together, building a friendship over the entire school year.
CALLING ALL HIGH SCHOOL STUDENTS!
Our After School Bigs are students from McHenry County high schools. Each potential high school Big is required to fill out a volunteer application with 3 references from parents, coaches, and/or teachers. A BBBS staff member will schedule an interview and in-person training and you will be matched with a Little based on your interests and location.
Volunteering is a great opportunity to give back, learn about yourself and build your college resume. Many of the Bigs in our program sign up to earn volunteer hours, but return because it is a "stress-reliever". Becoming a high school Big gives you the opportunity to be a kid and play again!
Requirements of High School Bigs: Need to have transportation to the school where the program will take place; need to commit for 1 school year; required to participate in regularly scheduled "Match Checks" where a BBBS staff member will ask you questions about your Little's progress.
To apply to be an After School Big, please inquire here. If you have any questions, please call Stephanie at 815.354.3430.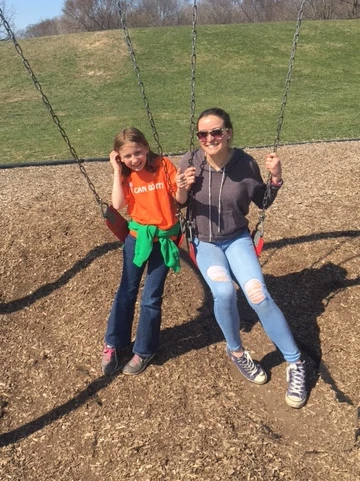 "Joining BBBS was one of the best decisions I've ever made. I learned how to be a mentor to someone who counted on me to show up and be there for him. It allowed me to grow and understand everyone is coming from a different place and has a different story."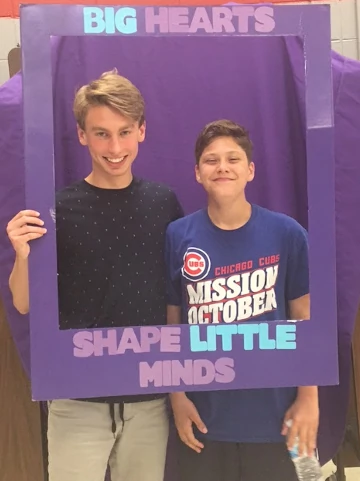 "I enjoyed revisiting things that I liked to do when I was my Little's age. Prior to program, I hadn't picked up a crayon in years. I was amazed at how different kids are now - they're playing different games, watching different shows, and communicating differently."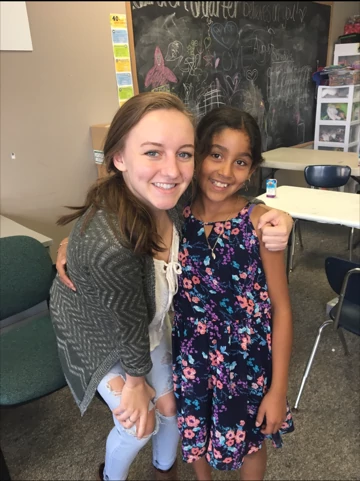 "I learned how important it is to spend time playing and imagining like a kid. You can make a difference in someone's life with just an hour every week."