Your Child's Potential - IGNITED
It all starts with the right role models - and Big Brothers Big Sisters is the place to start a relationship with one.
We've been able to recruit, screen, match and support mentoring relationships that have changed the lives of thousands of young people across McHenry County.
---
As a parent/guardian, you recognize the potential of your child better than anyone. By giving them an opportunity to be a Little in the Big Brothers Big Sisters program, you're starting them down a path to an even brighter future.
Throughout the life of each Match, we routinely check in with the Little, Parent/Guardian, and the Big.
During these "Match Checks" we are able to note the progress of our Littles as they work on goals with their Big and how the friendship impacts other areas of their life, including school, their social life, and self.

Here is what our data shows:
---
Littles are more confident

Littles are more likely to steer clear of drugs and alcohol

Littles do better in school, including improved classroom behavior, better grades, and more likely to graduate high school

Littles get along better with their family and friends

Littles feel better about themselves and are more likely to set goals for their future
PARENTS & THE BBBS PROGRAM
---
When it comes to the future of our children and the well-being of our communities, we're all in this together. We need the parents/guardians of Littles to be involved every step of the way, starting with the intital match.
---
Not only will you provide information about your child's strengths and needs, you'll also ultimately approve the selection of a Big Brother or Big Sister. Once the match is made, you will remain closely involved by approving activities/outings for your child and their Big; asking your child about their outings and sharing what you have learned learn with BBBS staff; and reporting your child's progress and milestones regularly during Match Checks.
SAFETY IS OUR PRIORITY
Making the best possible match between Little and Bigs is critical to the growth and development of a child. But before we begin the matching process, we start by thoroughly screening potential Bigs. Big Brothers Big Sisters National Standards of Excellence require each volunteer to complete an extensive screening process that includes:
---
Completion of a formal written application

Local and National Criminal Background checks
(DCFS, FBI, DMV) and reference inquiries

An in-person interview with a Staff Member

A Home-Safety Assessment
(if applying for the Community Based Program)

A mandatory orientation and training process with BBBS Staff that provides guidelines for Match Safety, rules and regulations, general questions for future Bigs before he/she is matched with your child
"Life can be tough for a young person and having someone to guide you through those tough moments is why we're part of Big Brothers Big Sisters. This is my opportunity, my little piece of his life to make a difference."
READY TO ENROLL A CHILD? HERE'S THE PROCESS: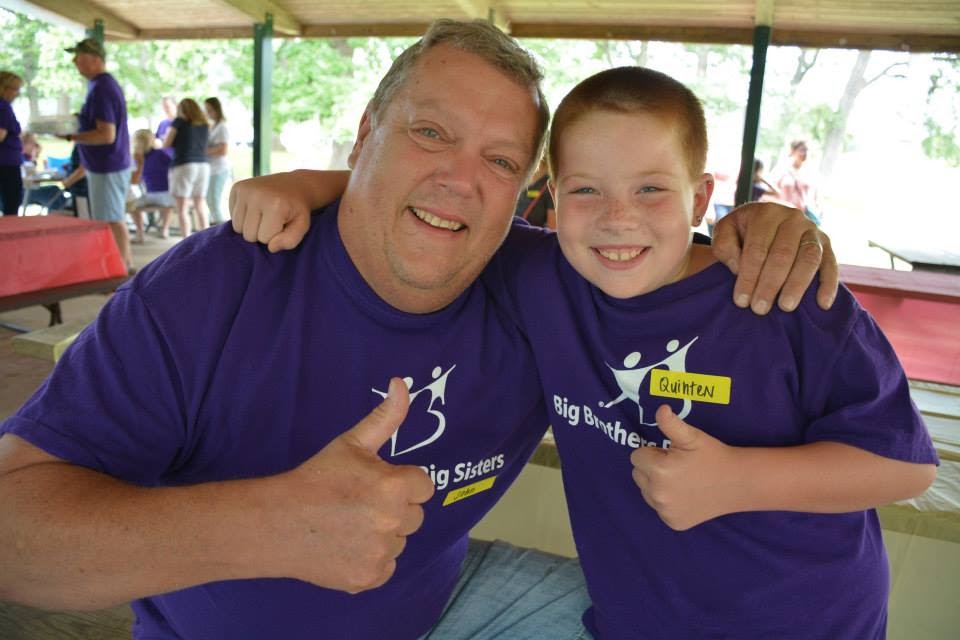 Let our staff know you are interested by submitting an online application for your child or calling the office for more information.
Begin by entering your zip code below and fill out the form.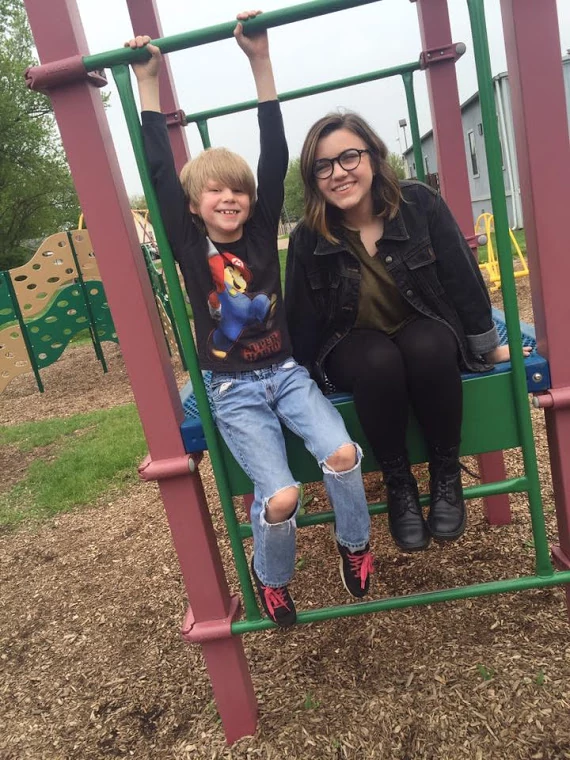 Inquiries for the Lunch-time or After School mentoring program usually come through the school. Our staff works with school social workers and teachers to identify students we believe would benefit from a mentor figure in their life. If you are a school employee and want to refer a child to our program,
please call 815-385-3855 to speak with our Site-Based Program Manager and arrange for an application.